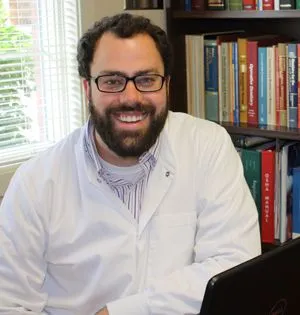 On Being a Dentist
I'm passionate about providing quality dental care. I listen to my patients concerns and preferences, and I offer treatment options that are reasonable and conservative. I'm a strong advocate for preventive care. Whether I'm helping a patient feel better about their smile, removing oral pain, or reconstructing their mouth, I know I'm making a positive difference in that person's life. When they smile and thank me, it's a great feeling.
Each day I care for interesting people with fascinating experiences to share. I find these interactions stimulating. I enjoy getting to know each of them on a personal level, learning about their families and interests, sharing stories, and building a strong, long-term relationship. Working in a practice that emphasizes family dental care is rewarding, as I am able to spend time with children, teens, adults, and seniors, each of whom brings with them wonderful tales about their lives.
I developed an interest in science and helping people at an early age. I grew up admiring my father, and I saw how his work improved the lives of those in our community. I knew that dentistry was the right decision for me when I was very young, and I decided to follow in my father's footsteps. I completed my dental education and I've been practicing since 2011. It's very satisfying to me to be a part of our family business. It's also important to me to give back to the community, and I found it very rewarding to participate as a volunteer at the Illinois State Dental Society Mission of Mercy.
My Education and Commitment to Continuing Education
Since my graduation, I have actively pursued continuing education at every opportunity. By attending meetings, seminars, and lectures, as well as staying abreast of the relevant journals, I am able to continue delivering proven, gentle dental care to my patients. Areas of particular interest for me have been cosmetic dentistry, complex restorative cases, implant dentistry, pediatric dentistry, infection control, and TMJ-TMD treatments.
Professional Memberships
Personal Life
I've lived in Morton for most of my life and I'm proud of my deep roots in central Illinois. I'm a 2003 graduate of Morton High School. My wife Rebecca and I were married in August of 2013. She is an amazing singer, and we are blessed with 3 children; Charles (7 years old), James (5 years old), and Margaret (1 year old). When I'm not caring for my patients, I enjoy spending time with my family and friends. I also enjoy reading, taking walks, and attending church, studying theology and history, solving the world's problems with friends, and following St. Louis Cardinals baseball.